Gluten Free – Paleo – Keto – AIP
We offer a variety of baked goods for people who have food sensitivities. Our goal is to provide delicious tasting items which are baked fresh weekly for the farmers market and through special orders in the off season. Everything is made from scratch using the highest quality non-GMO products and as many organic ones as well.
You can find us weekly at the Carlton county farmers market during the summer months and can also place an order by emailing us directly at snowberry.bakery@gmail.com.
Coffee Breads – Muffins – Scones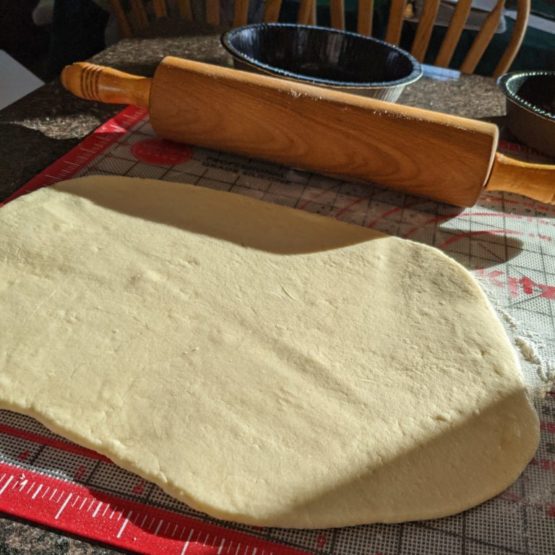 Breads & Rolls
Multi – Grain – $10
This is our signature loaf that many of our breads are based off of. All of our breads are gluten and dairy free and can be made "egg' free when requested.
The bread is made with buckwheat flour, brown rice flour, organic tapioca flour, organic oat flour, water, organic eggs, organic extra virgin olive oil, local honey, yeast, xanthan gum, baking powder, sea salt, psyllium.
Cranberry Wild – $12

This is our multi-grain bread recipe loaded with locally harvested Minnesota Wild Rice and organic juice sweetened cranberries.
Caraway 'Rye' – $10
A twist on our multigrain bread, our caraway rye is made with organic molasses and flavored with 'caraway' giving it that 'rye' taste WITHOUT the rye flour.
Swedish Limpa – $12
A Northern MN favorite, we've added organic molasses, organic orange zest and organic caraway and anise seeds to give this a traditional limpa 'rye' flavor.
(NOTE: there is NO RYE in this bread – the caraway gives it the flavor of a rye bread)
Raisin Bread – $12
Loaded with organic raisins, this bread is waiting for your next breakfast…or maybe even French toast!
Maple Oat – $10
Organic oat bread sweetened with maple syrup and topped with a layer of 'gluten free' rolled oats.
Finnish Pulla* – $8
Braided sweet bread made with fresh ground cardamom and topped with slivered almonds (our Pulla cannot be made egg free at this time). A nut free version has Swedish Pearl sugar.
Challah – $8
Our gluten and dairy free braided Challah similar to the Pulla but without cardamom
Ciabatta Rolls – Pretzel Buns – Bagels
(currently in development)
English Muffins
Available in a variety of flavors these are sold as an 8-pk for $15
They are gluten, dairy, egg, soy, corn, and nut free (except for coconut oil)
Cranberry Orange

Wild Blueberry

Plain

Raisin
THE SWEET ROLLS
Cinnamon Rolls – Iced – $22
Made gluten and dairy free – these do contain cornstarch. A corn free alternative is available upon request.
Caramel Sticky Buns* – $24
Our cinnamon rolls with a topping of homemade caramel sauce and organic walnuts.
Caramel Apple Rolls – $24 (ask if available)
Cinnamon rolls layered with organic apples and topped with with our homemade caramel sauce (no nuts).
Raspberry Swirls – $24 (seasonal)
These are rolled out and filled with a layer of organic raspberry jam then topped with vanilla icing.
Chocolate Hazelnut Rolls* – $24
Our sweet roll dough filled with a slathering of Nutella. (Nutella does contain milk and soy – I'm working on a DF/SF version).
Finnish (Korvapuusti) Cardamom Rolls
(currently in development )
These are a Finnish sweet roll with fresh ground cardamom in the dough and more layered in the roll. Topped with pearl sugar.
Cranberry Orange Pecan Twists*
(currenty in development)
Our sweet yeast dough with a fruit and nut filling and lightly iced.
Coffee Breads – Muffins – Scones
Scones 4/$16
Blueberry

Lemon ginger

Dark sweet cherry chip

Cranberry orange

Vanilla Cardamom

Rhubarb (in season)
Muffins – Texas Size 4/$20
Lemon Poppy Seed

Blueberry

Rhubarb (when in season)

Raspberry White Chocolate

Cranberry Orange

Chocolate Chocolate Chip
Paleo* 4/$18
Lemon Poppy Seed Bread (slices)

Blueberry Lemon Scones

Dark Sweet Cherry Scones

Gingerbread Scones
Keto 4/$20
Apple Chai Muffins

Cranberry Orange Scones
Cookies and Bars
We offer a variety of cookies and bars that we rotate each week at the farmer's market (prices vary).
Snickerdoodles

Paleo

Gingersnaps*

Molasses

Paleo

Vegan Almond Cookies

Lemon Zings

Oatmeal Chocolate Chip

Lemon Drops (egg free)

Dark Fudgy Brownies

Walnut Brownies*(egg free)
Salted Chocolate Chip Bars (egg free)
Peanut Butter Chocolate Chip Bars (egg free)

Orange Dreams

Chocolate Sandwich (egg free)

Peanut Butter Sandwich*

Vanilla Sandwich (egg free)

Biscotti*

AIP

BIG Chocolate Chip Cookie

AIP

Cinnamon Cookies

Keto

Peanut Butter Sandies
All baked goods are gluten and dairy free and are made with non-GMO ingredients. Plus we try to use as many organic and locally sourced ingredients as possible.
Please note that our products are produced in an environment with the following allergens: eggs, corn, peanuts, tree nuts.
*contains nuts
Snowberry Gluten Free Bakery is a registered MN Cottage Food Producer (#20180921). All items are home baked and are not subject to inspection.
Orders should be placed 10-14 days in advance.
We are located in Esko, MN. Orders can be picked up in Esko and at drop locations in Duluth and Cloquet. We also deliver several times a year to the Twin Cities (Edina & Maplewood drop locations with others on occasion).
Prices subject to change – minimums required on some items.